Haitians are angry. A considerable part of them accuse the US together with the United Nations being a cause of the deep poverty and overall misery in Haiti.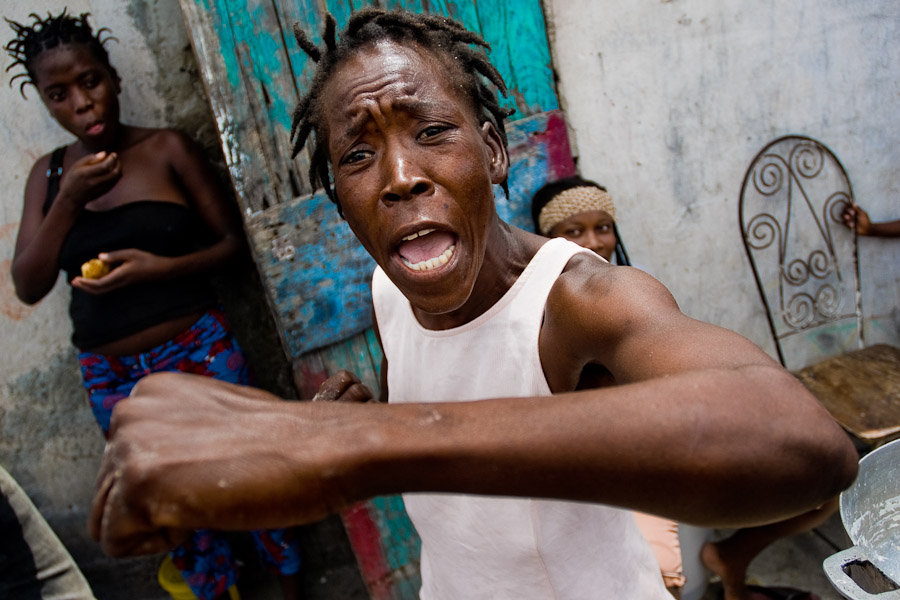 Handcarts of the street venders in the La Saline market. The economic situation in Haiti is desperate. The informal sector significantly predominate within the poor Haitian economics.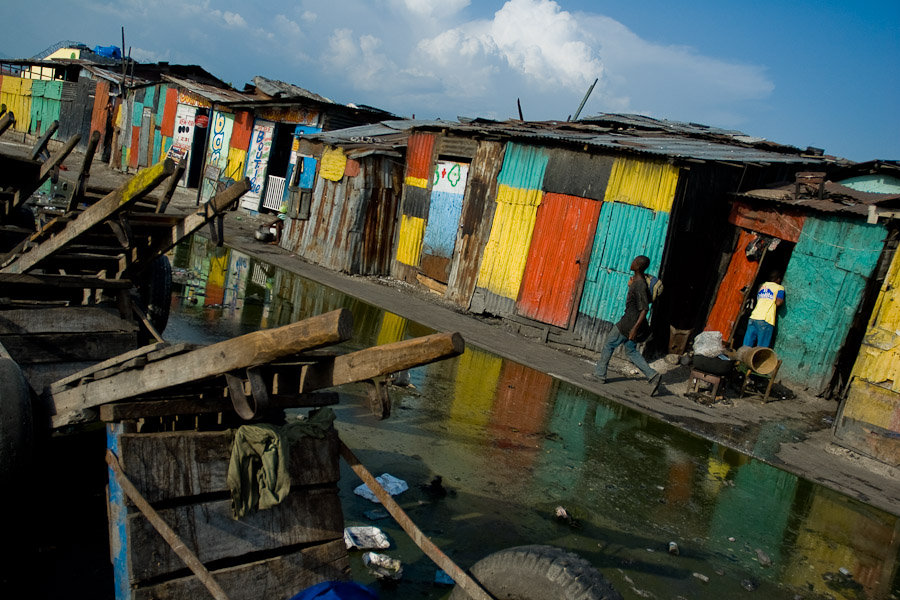 The fight over food is quite common in all food distribution centers in Haiti. Christian Church and Christian organizations seem to be those who help for the most part.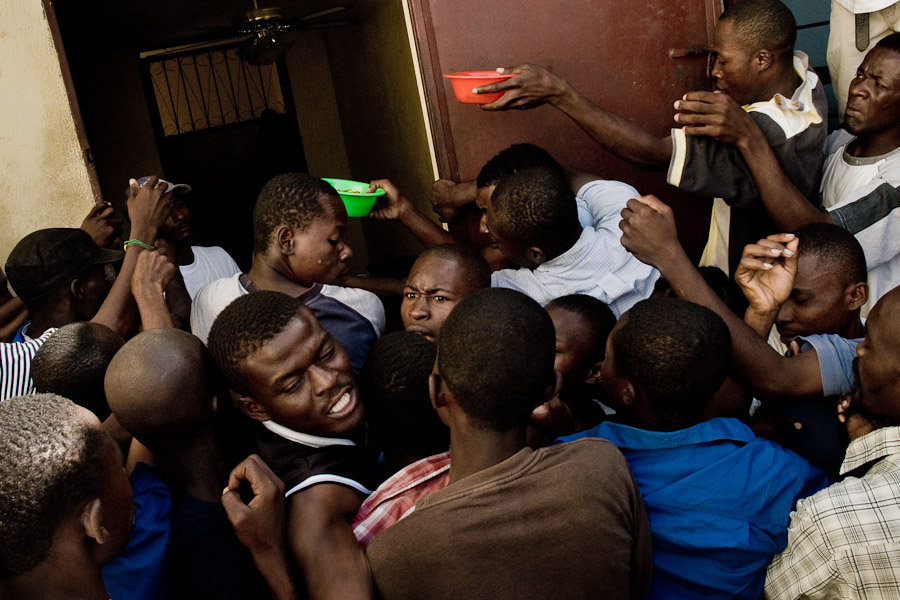 Haiti is full of orphans. Many parents leave their babies on the street, mainly because they have no food and no sources to maintain large families which they have.
Social and living conditions in Haitian slums like Cité Soleil are a human tragedy. People live here in the extreme, hardly imaginable poverty.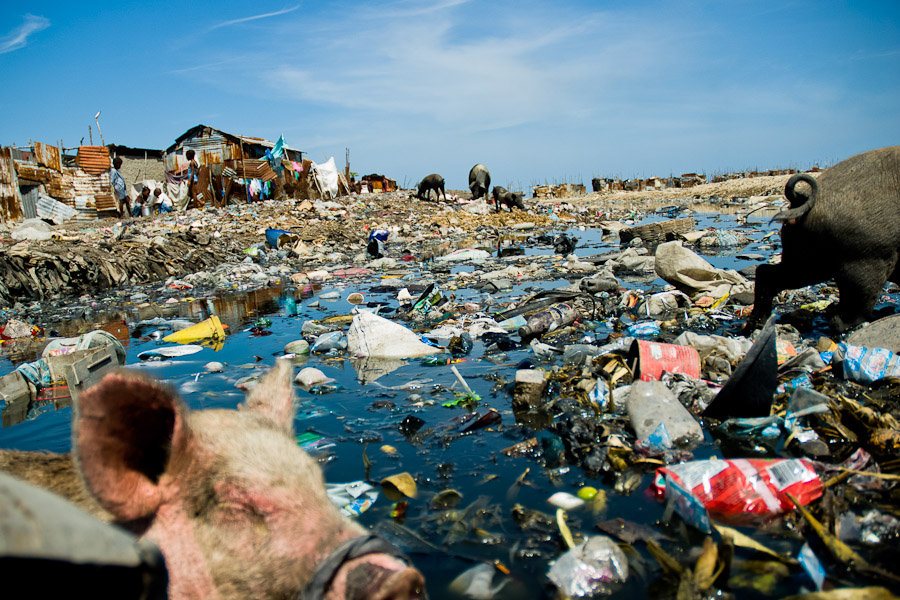 There are wild demonstrations throughout the country, often violently repressed. Haitian administration is higly corrupted. MINUSTAH (UN peacekeepers on Haiti) are generally not welcomed.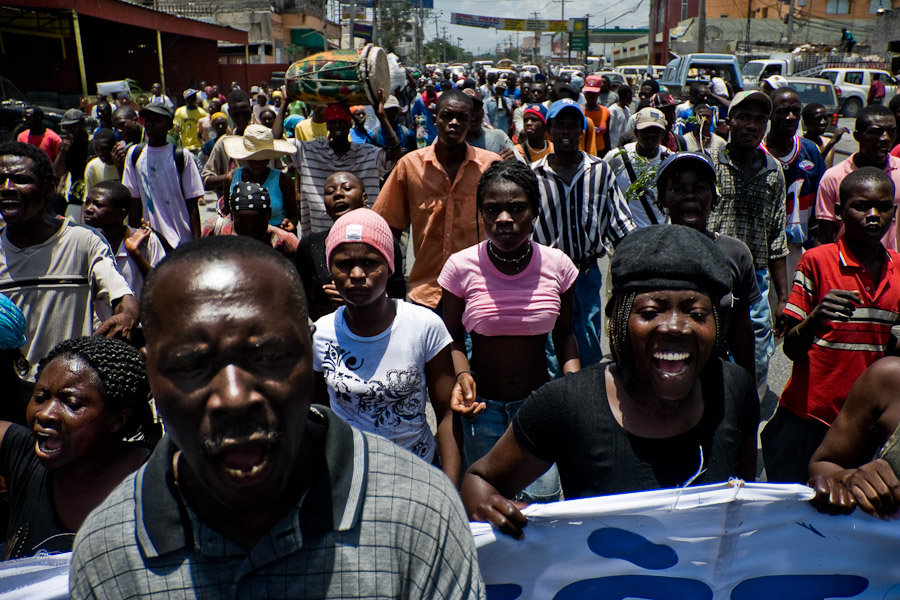 Haitian wives are frequently abandoned, living alone with a lot of children to take care of. Men leave them with no legal obligations, giving them no support at all.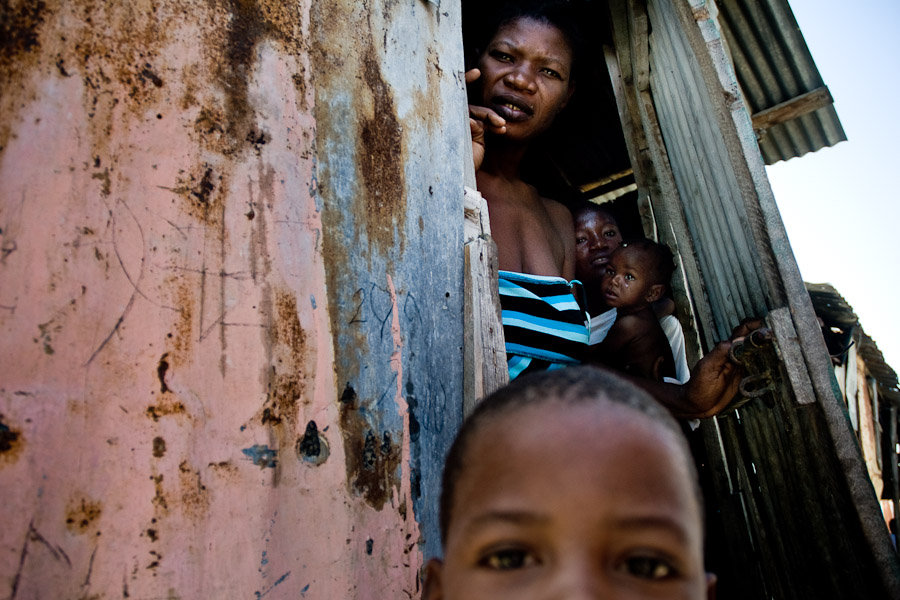 The bullet holes in the wall and house ruins reveal there have been a lot of violence and military coups in Haiti in the last years.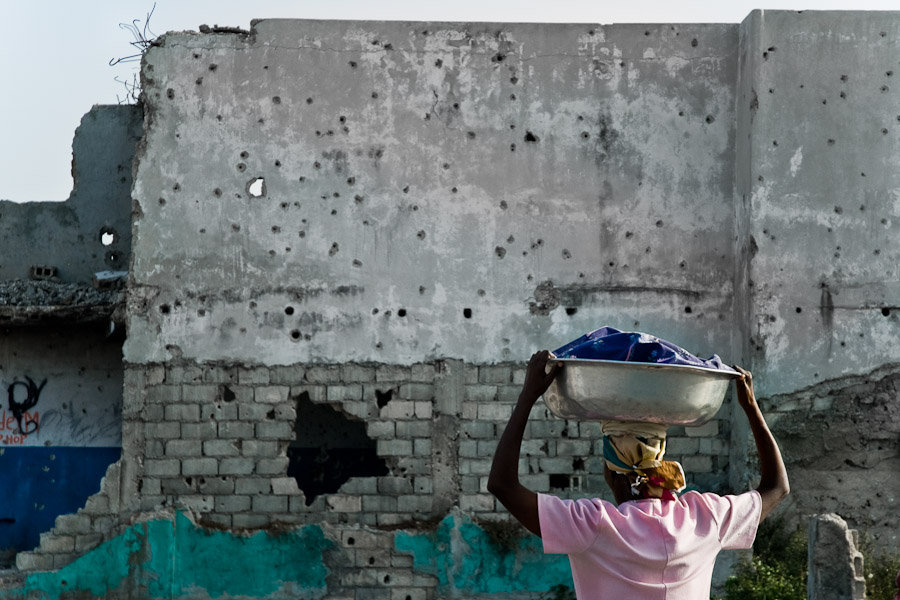 Haitian children wait in front of the Saint Claire Parish to be given some food for free. Pastor Gérard Jean-Juste runs an educational center here, together with a food supplies distribution.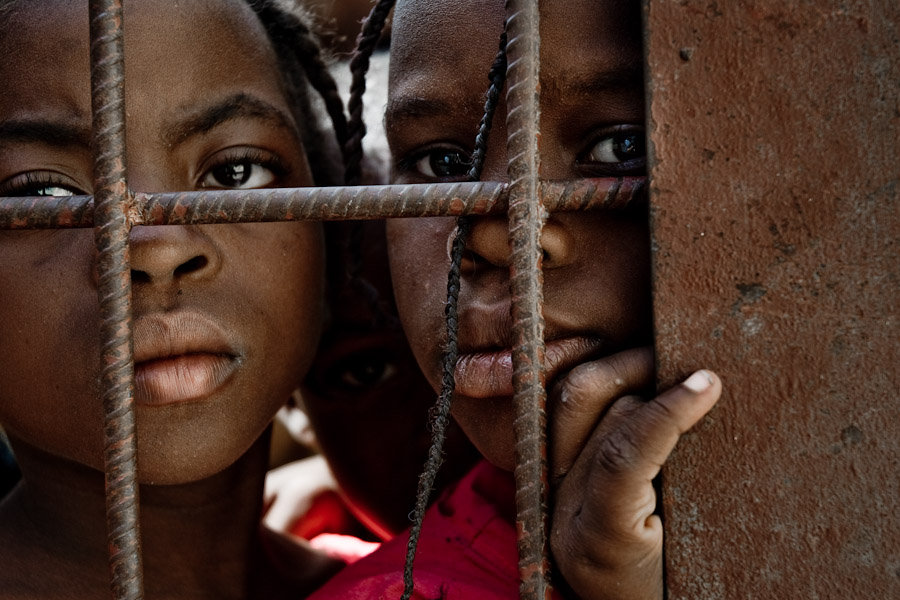 The sources of food on Haiti are very limited. The owners of pigs (or other animals) are generally considered as rich people. When slaughtered, animals are eaten totally.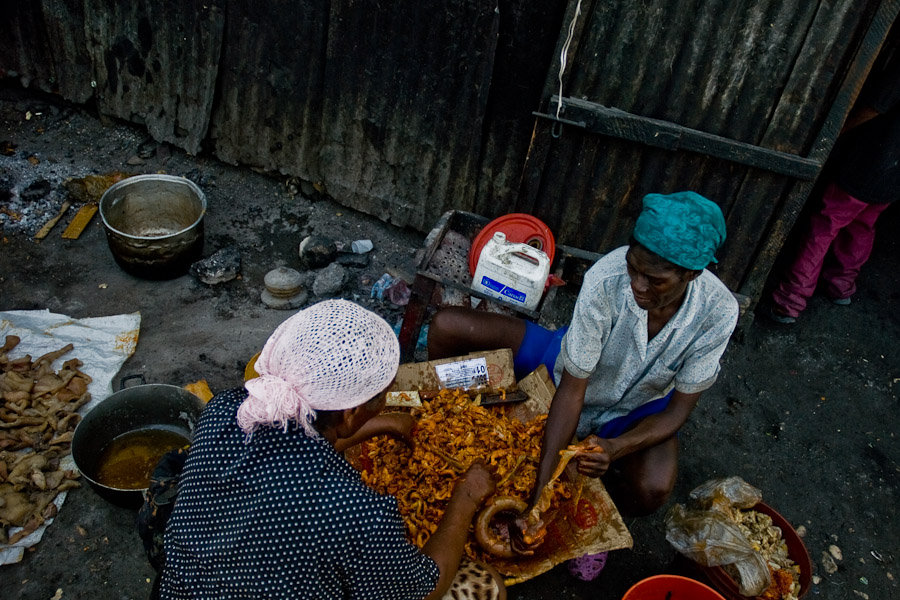 Haitian kids in the shanty town of Cité Soleil pluck a bird they caught while it is still alive. Hunger force them to eat whatever is available with no mercy.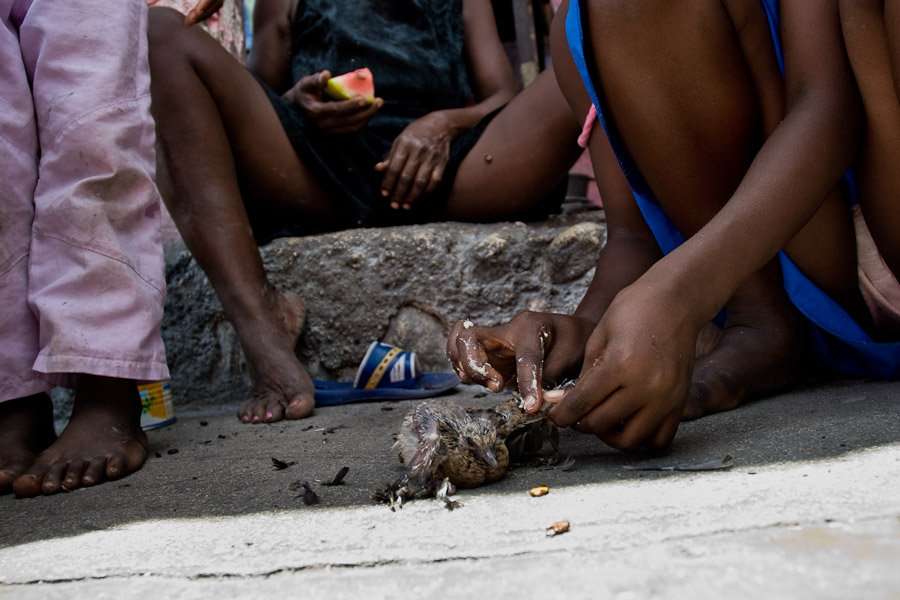 A queue of children waiting in a food distribution center. All property and food sources on Haiti are highly protected (sometimes by gunmen) due to frequent social storms and lootings.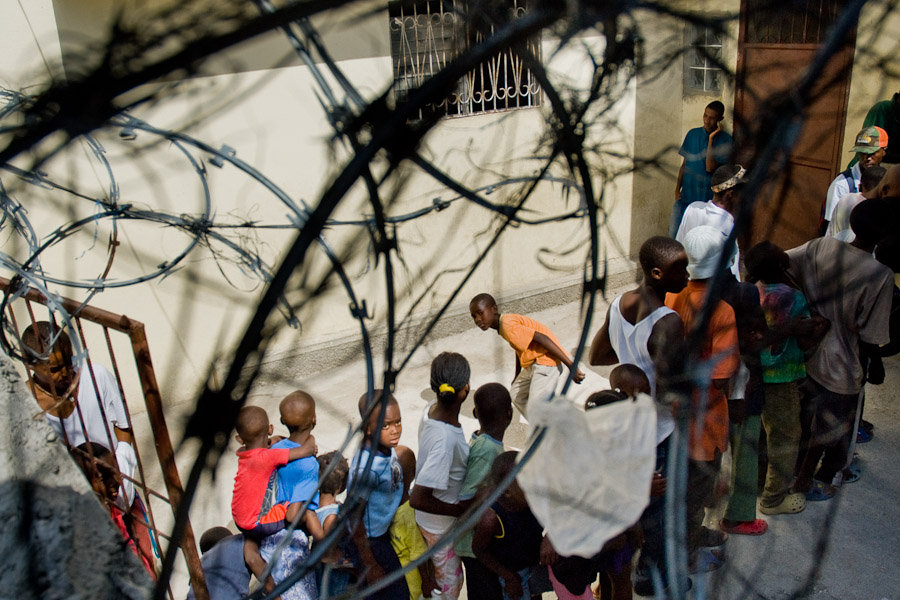 Haitian people suffer from hunger. Those in extreme need buy and eat dried cakes made from a mixture of yellow dirt (sort of kaolin), water and salt.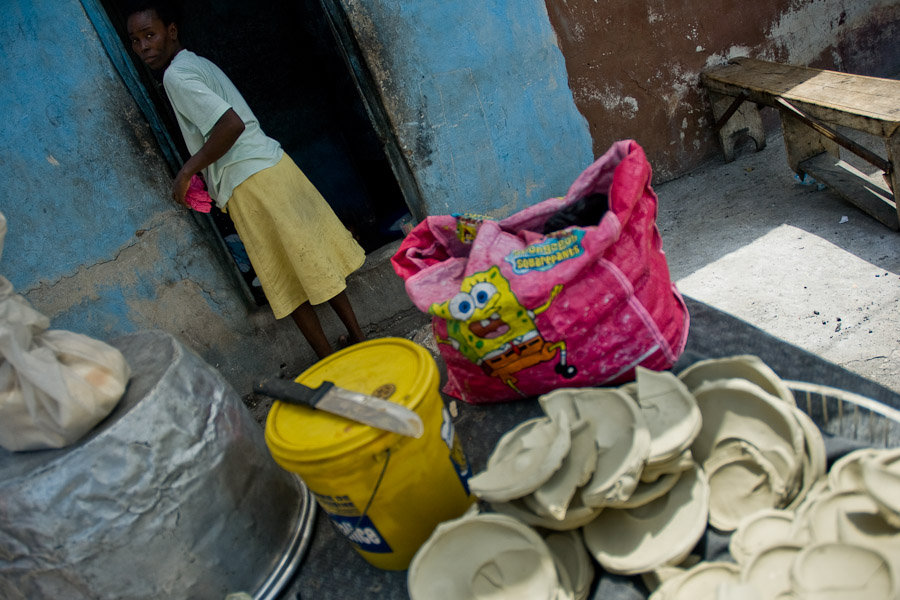 Rice is a basic source of nutrition for all Haitians. Rice is almost entirely imported from the US. Haitian farmers can not compete with the low dumping price of the US state-aided rice.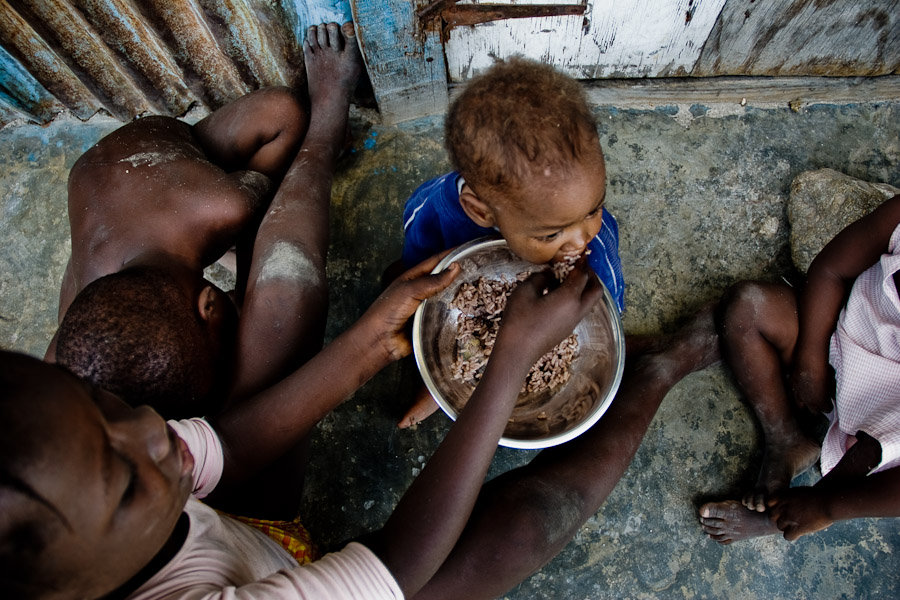 Half of the population in Haiti are illiterate. Children do not go to school, the system of the public education does not exist, 90% of schools are run by communities or churches.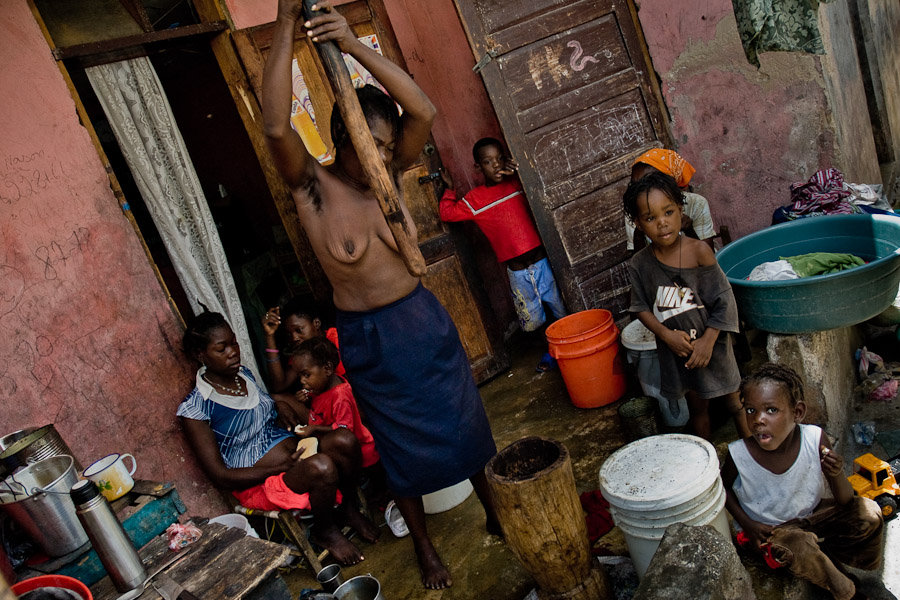 An empty tear gas cartridge in front of the Presidential Palace. The UN blue helmets from Nigeria guard the president René Préval. The tension in Haiti continues with undiminished strength.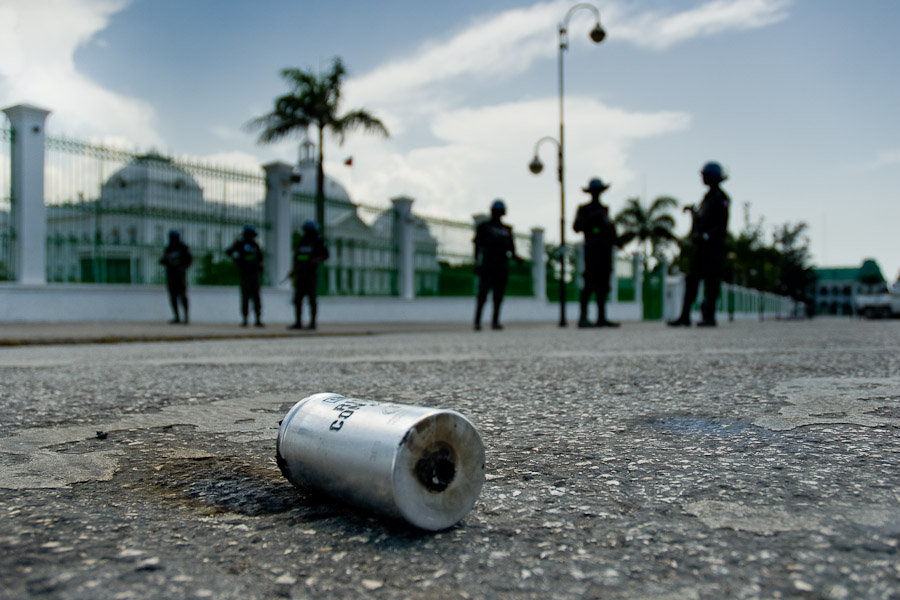 Hunger and Rage
Haiti – Summer 2008
Although the Caribbean islands are widely considered as a holiday paradise, Haiti – a state lying on the Hispaniola island, in the Greater Antilles – evokes a hell and a disaster rather than anything else. Hundreds years of slavery and colonialism, the Duvalier family dictatorship in the last century, accompanied by mass violence, left Haiti hopeless and as the poorest nation of the Americas.
The overall situation in Haiti gets worse every year and the extreme, hardly imaginable poverty hits more and more people. The Haitian economics is paralysed, there is no infrastructure, no food supplies, the population suffers from hunger, social and living conditions in Haitian slums (e.g. Cité Soleil) are a human tragedy. People live together with pigs surrounded by rotten stinking garbage with no electricity, no drinking water, no meals, suffering and dying of diseases which may be easily curable if there was a public health system. There seems to be no way out of this misery.
The whole situation got even worse last year in summer when Haiti was hit by four successive hurricanes and several tropical storms. The massive deforestation of Haiti has allowed large floodings.
Haitian administration and the judicial system are (and always have been) higly corrupted, misappropriation of public funds is common. MINUSTAH (Blue Helmets installed in Haiti by the UN in 2004) substitute the police therefore they are generally not welcomed by the Haitian population. Wild and violent riots repeatedly affect all the country.
The rage grows and the tension continues with undiminished strength.
Photography by Jan Sochor
Music by Manno Charlemagne – "Banm Youn Ti Limye", Les Inedits de Manno Charlemagne (2006)