The riverport of Belém is the entrance gate to Amazonia. Fish, fruits, meat, herbs, crafts and spices are sold in the Ver-o-Peso market (Check-the-weight) right in the port.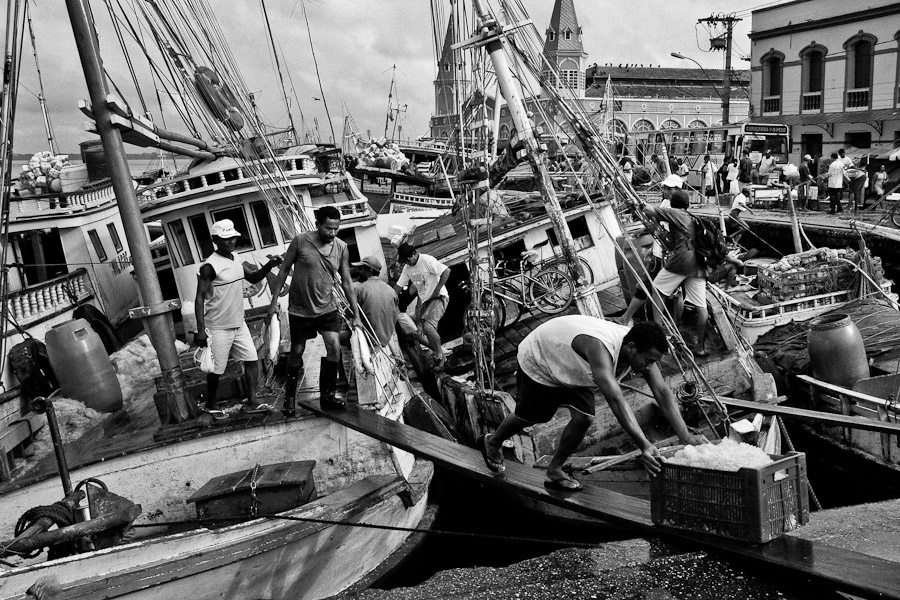 Poliomyelitis (polio) disease is still widely seen in the whole Amazonia territory.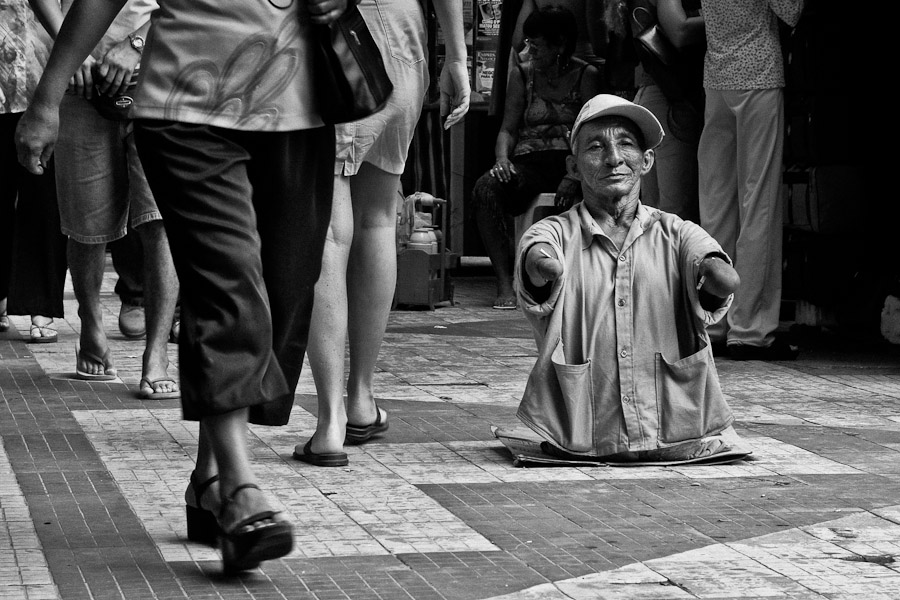 A man washing himself by the water from the Amazon river, in the port of Belém.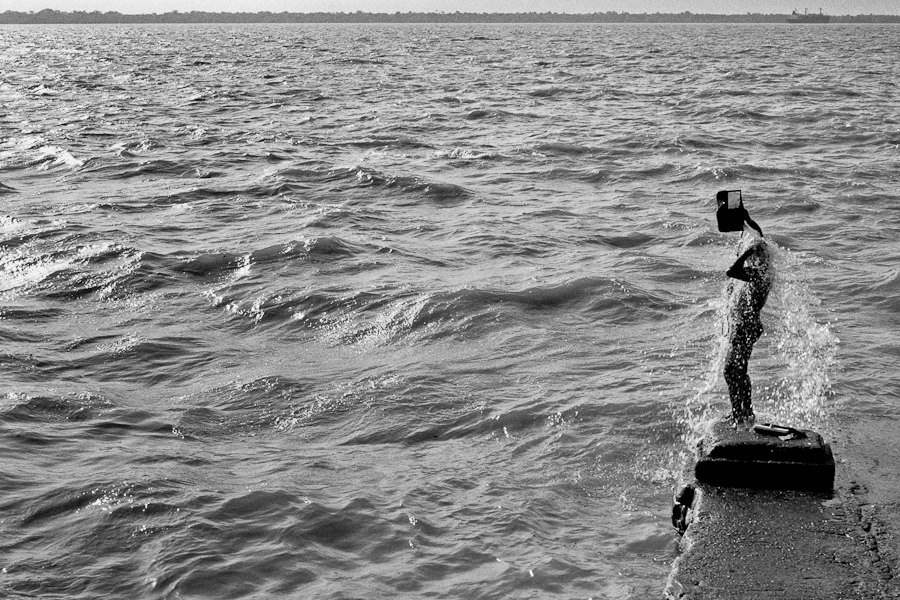 Settlers burn through the jungle to extend their farms and get profit from cow breeding.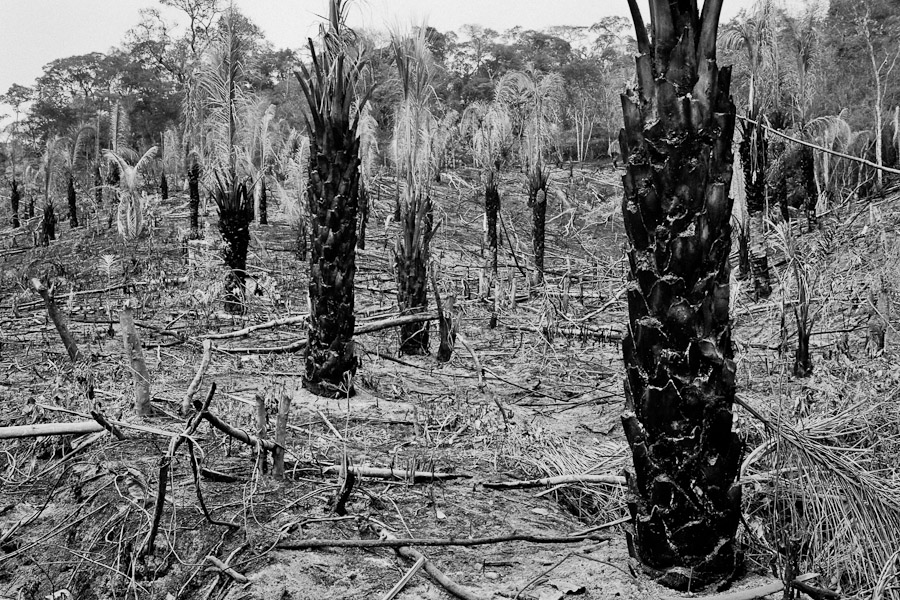 Indian kids in their one-person dugout canoe are coming near big transport ships begging for candies.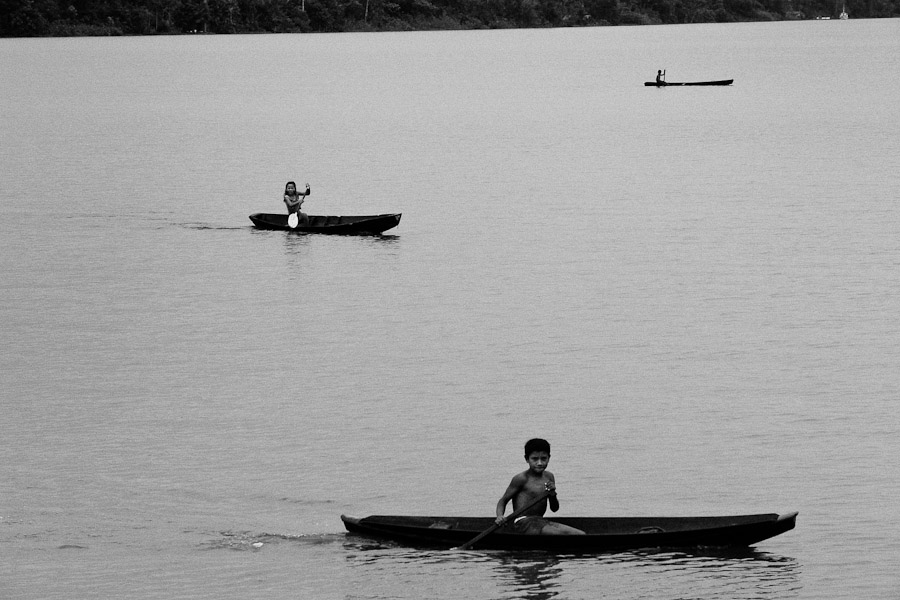 Strong and lasting rains are very common in Amazonia. They make the small river communities with unpaved streets muddy and hardly habitable.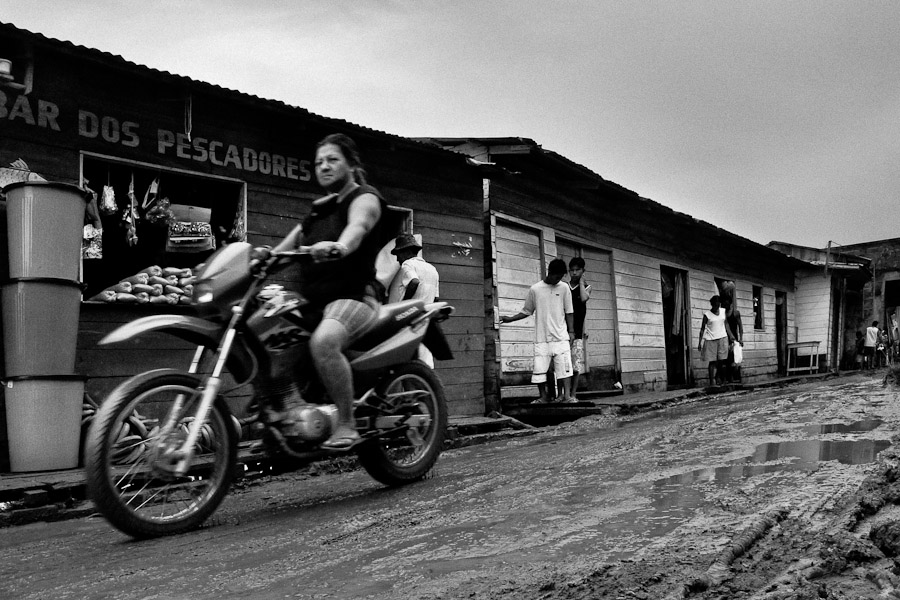 Amazon kids in their canoes cross the river up and down using the big boats like a lift. Usually they try to sell some jungle fruits or bananas to boat passengers.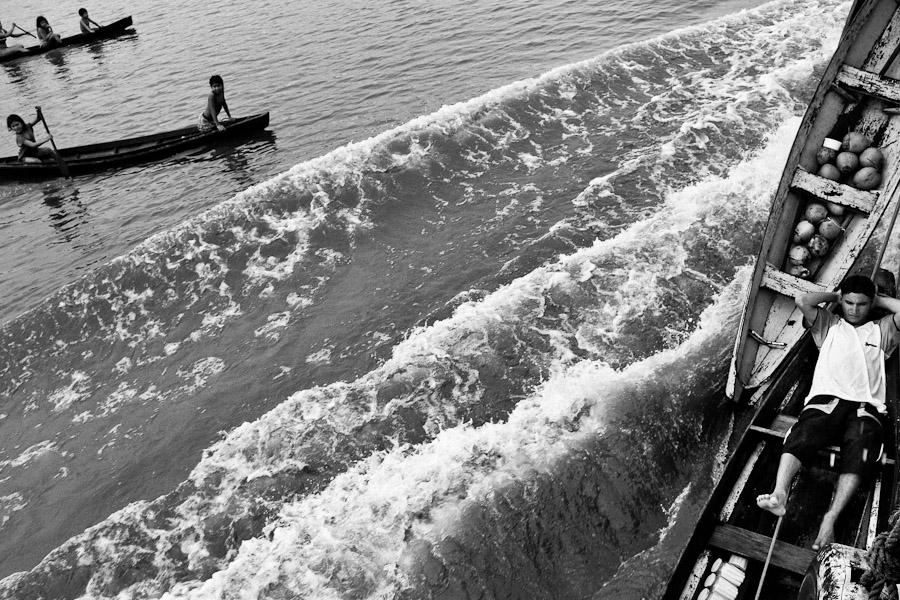 The city of Manaus is an industrial hub deep in the Amazon jungle. Due to its isolation, it is very difficult to move off.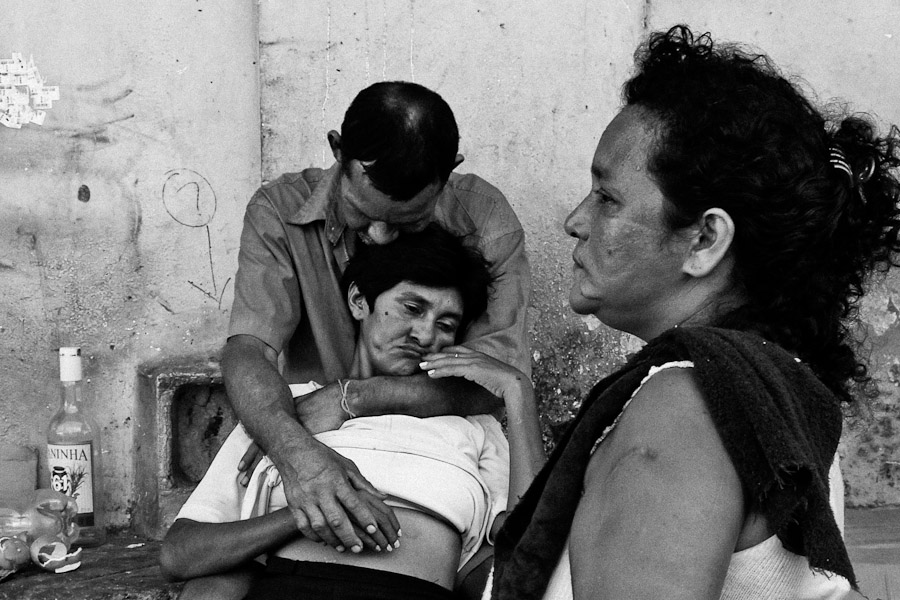 The living standards in the poor neighborhoods in Manaus are similar to other South American mega-cities.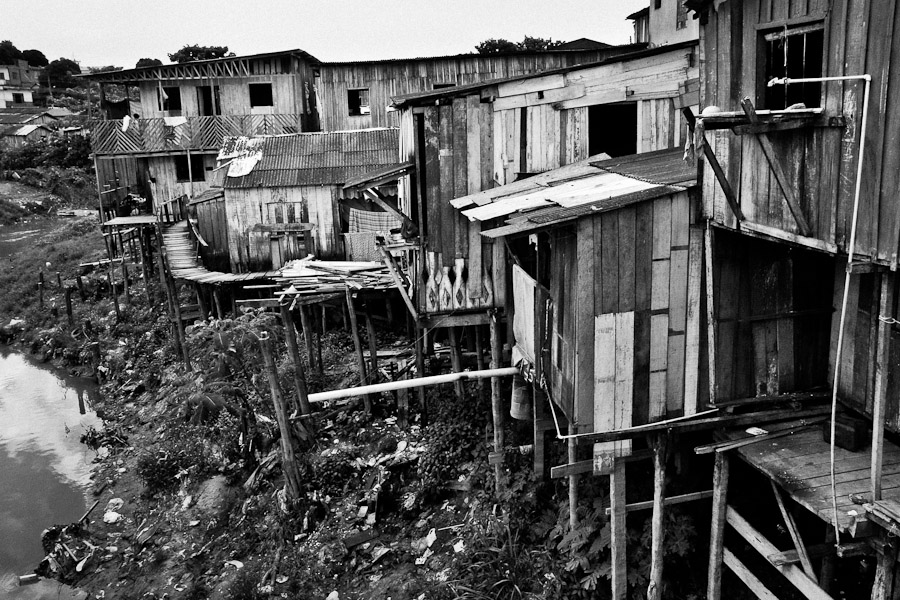 Food and supplies distribution in Amazonia basically depends only on the river boat transport.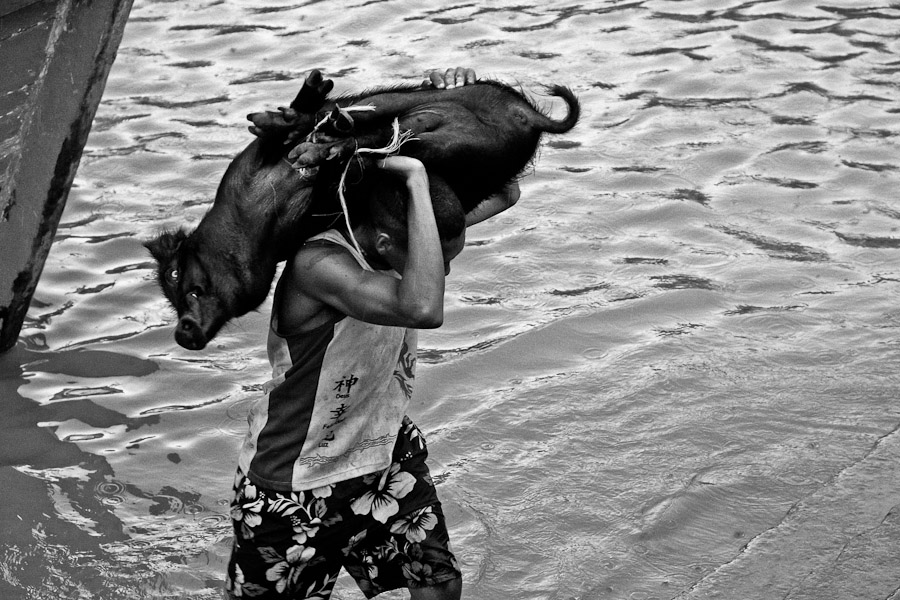 Descendants of the Amazonian indigenous people are increasingly adopting Christian religion.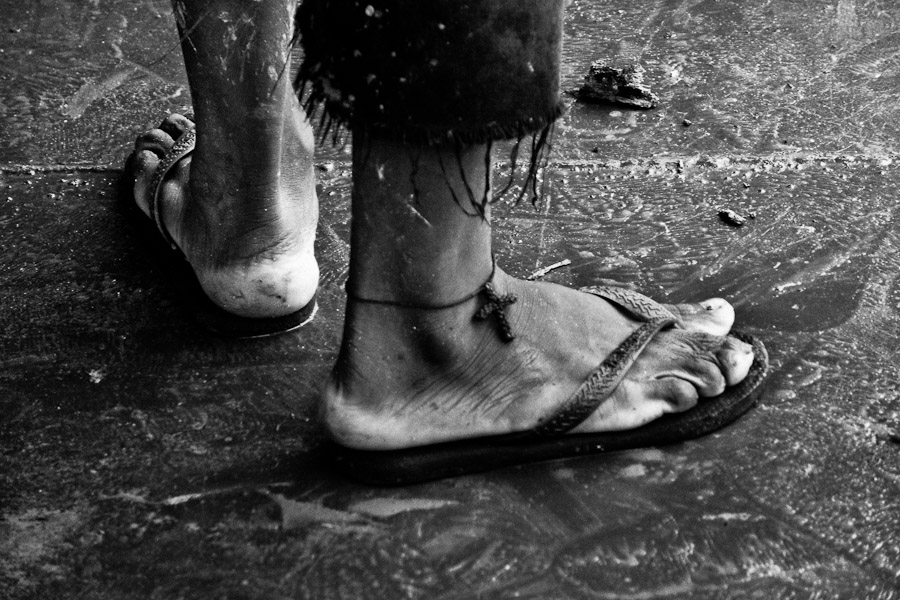 Most people in Amazonia live off fishing. Jungle soil is too poor to run a regular agriculture.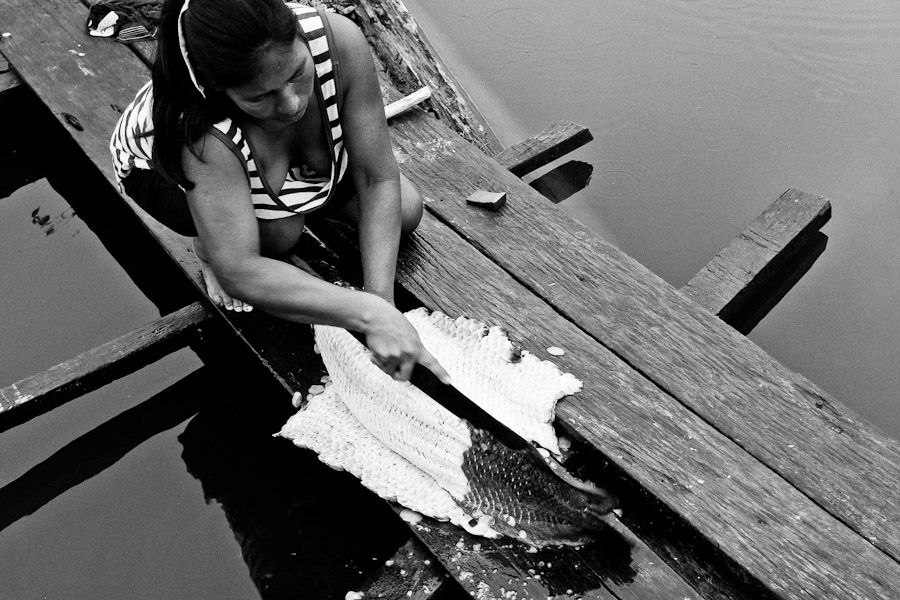 Supplies carriers from the river boat during the arm wrestling combat.
An Indian girl protecting herself with umbrella from the tropical weather in Amazonia.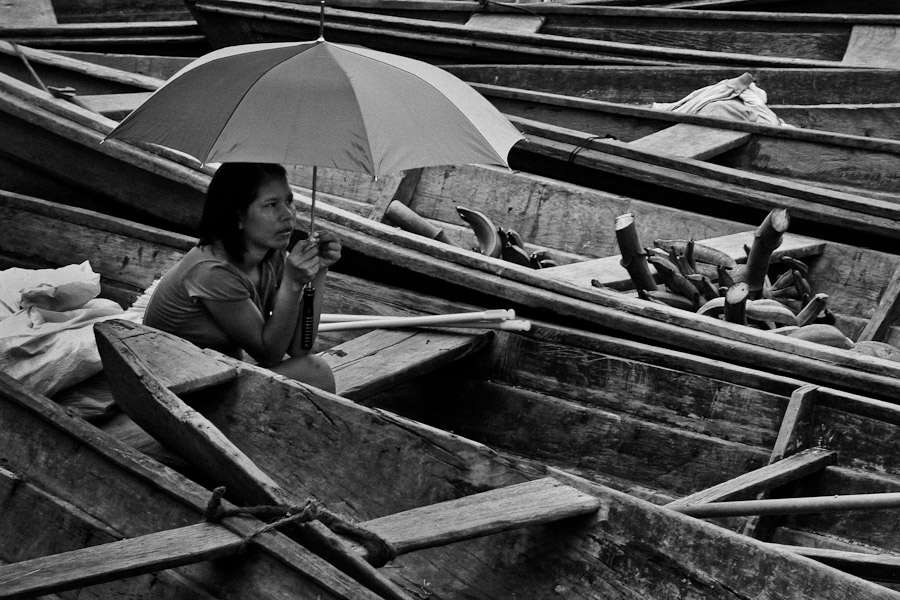 ---
Amazon River
Brazil and Colombia – June 2004
Amazonia is the world's largest dense tropical forest area. Since the 16th century the original indigenous people have been virtually pushed away or exterminated. The primal ancient unity between tribes and the jungle ambient has changed into a fight between the urban based civilization and the jungle enviroment. New generations of white and mestizo settlers have not become adapted to the wild tropical climate and rough conditions so far, but they keep moving deeper into the virgin forest. The technological expansion causes that Amazonia is changing rapidly.