Gipsy kids are waiting in front of the door to be given hard-boiled eggs during the Easter Monday.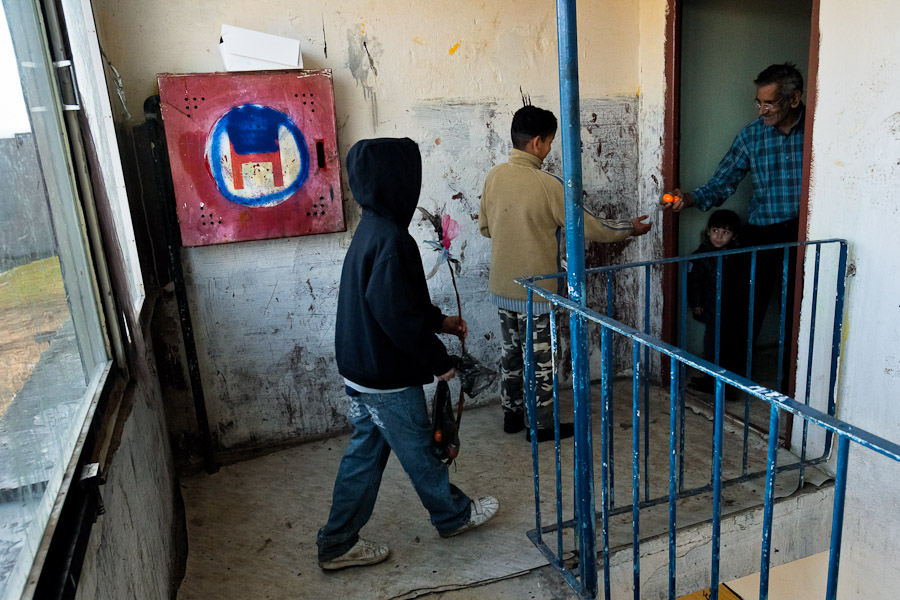 Plastic bags pulled to pieces were used to create a traditional Easter whip.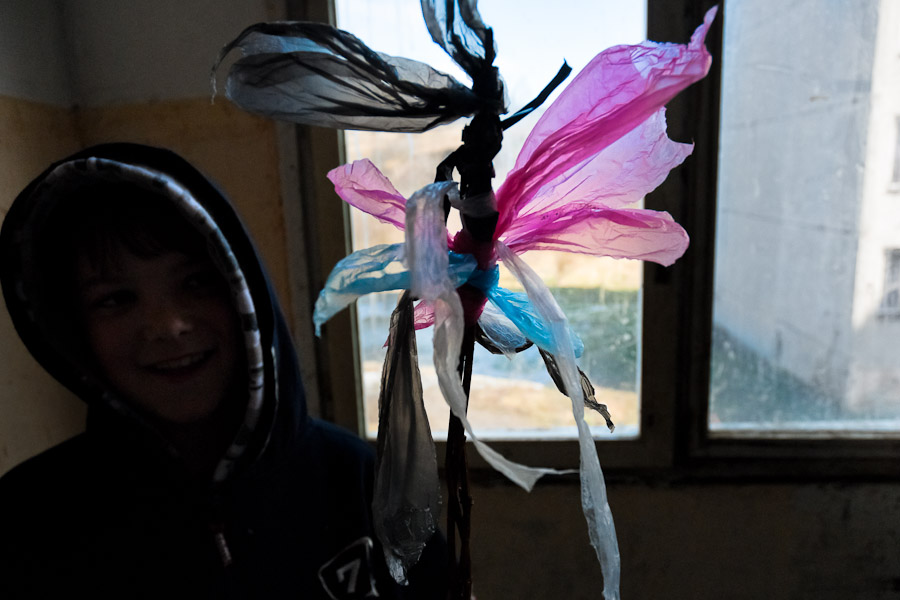 Some housing blocks in Chánov were virtually destroyed by their Gipsy inhabitants.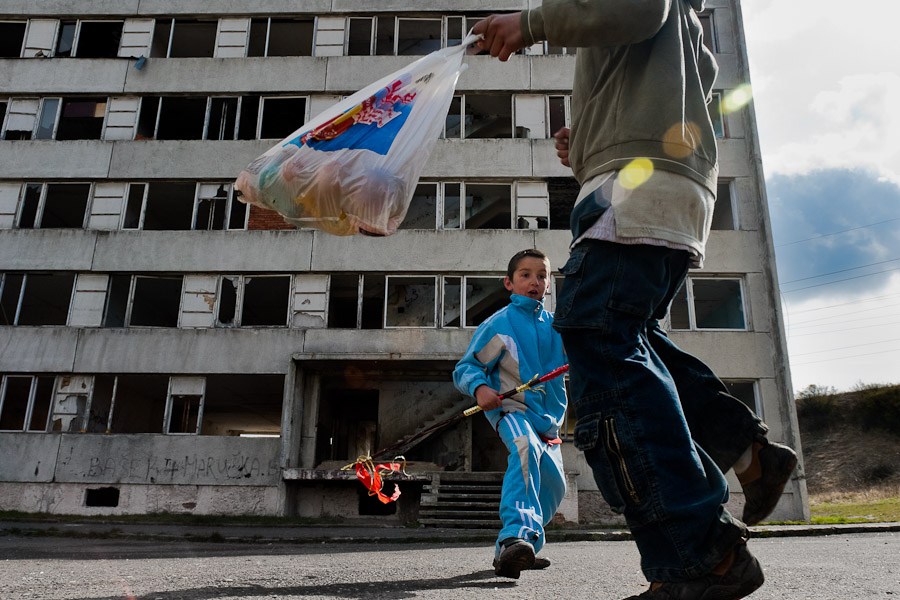 Gipsy boys knock on every door inside the slab block housing in Chánov.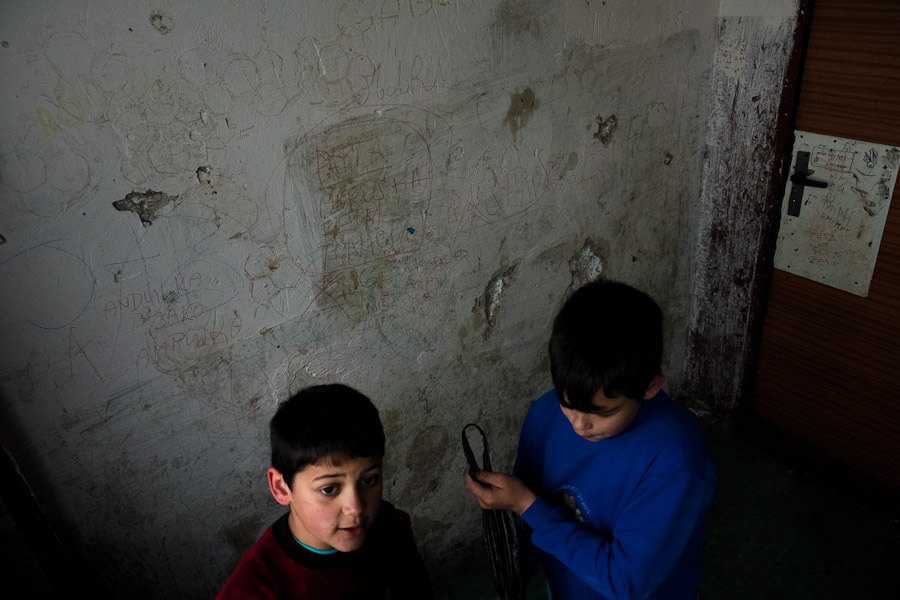 Gipsy kids, having the Easter eggs in their hands, happily dance in an apartment block.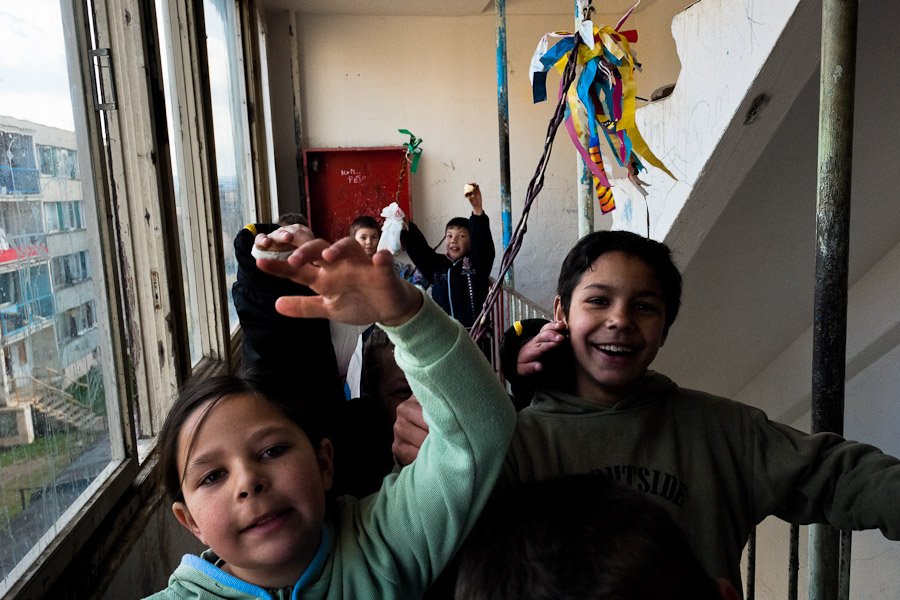 Young Gipsy boys play football inside a devastated apartment block in the Gipsy ghetto of Chanov.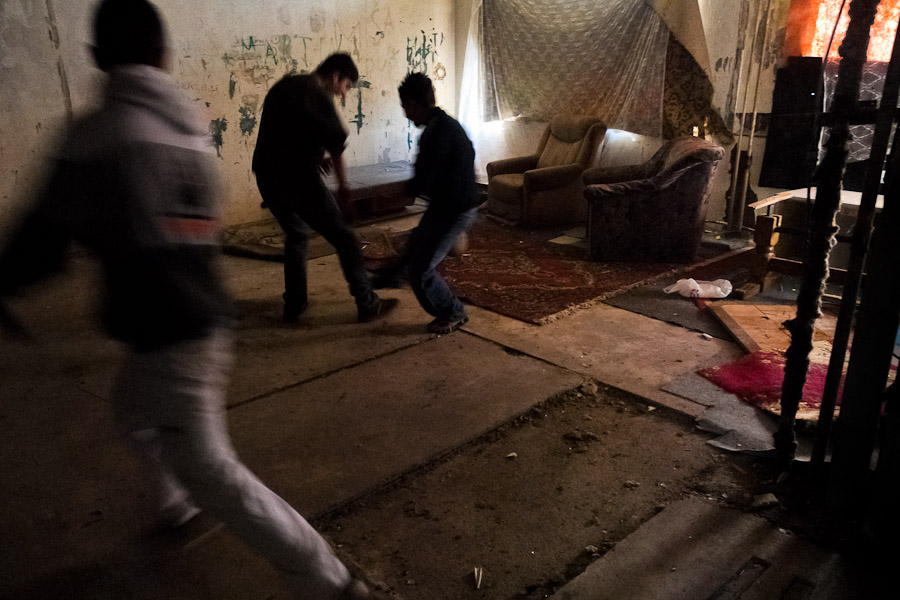 Gipsy men dismantle a used car to recycle metals in the Gipsy ghetto of Chanov on outskirts of Most.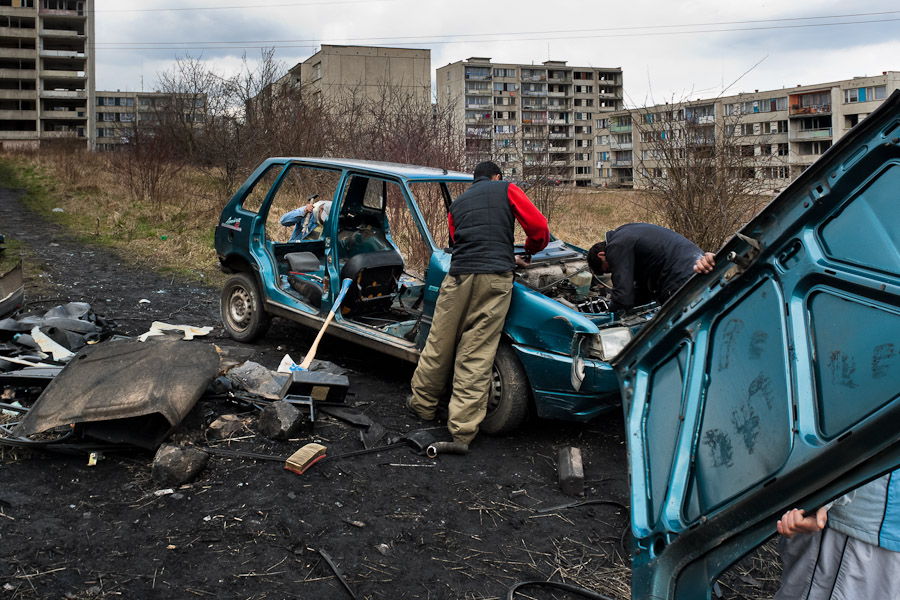 ---
The Gipsy Easter
Chanov, Most, Czech Republic – 31 March 2008
Chanov is a Gipsy ghetto situated within the industrial agglomeration in the north of the Czech Republic. Although the Chanov Gipsies are widely considered as "socially unadaptable", they and their kids celebrate traditional Czech Easter customs when a boy carrying a whip decorated with ribbons is going from door to door and asks to be given hard-boiled eggs.