Mainly Colombia civil war fugitives live in shacks made from scrap plywood, metal, and sheets of plastic.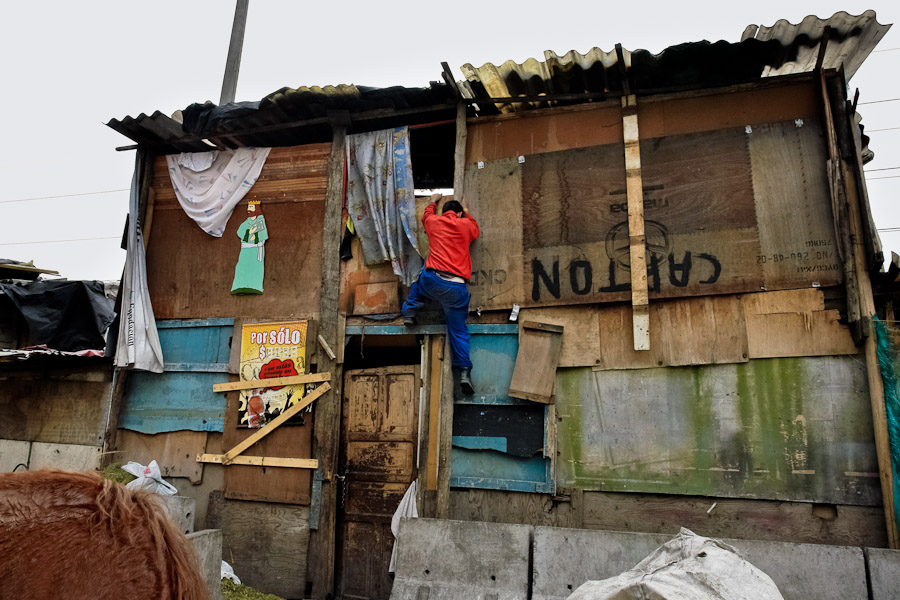 This "invasión" is inhabited by very poor and dislaced Colombians (desplazados).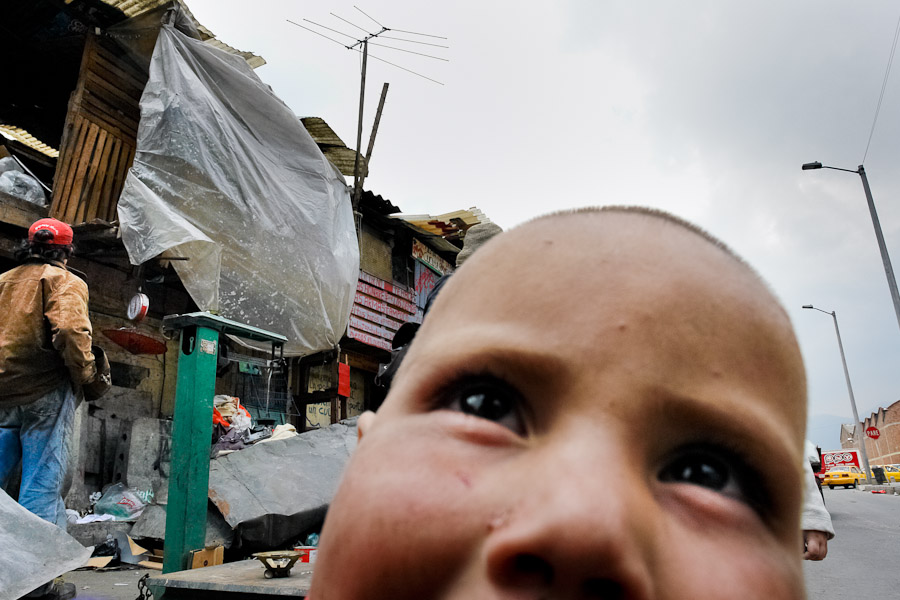 The internal displacement (due to civil war) is one of the reasons why shanty towns uprised last years.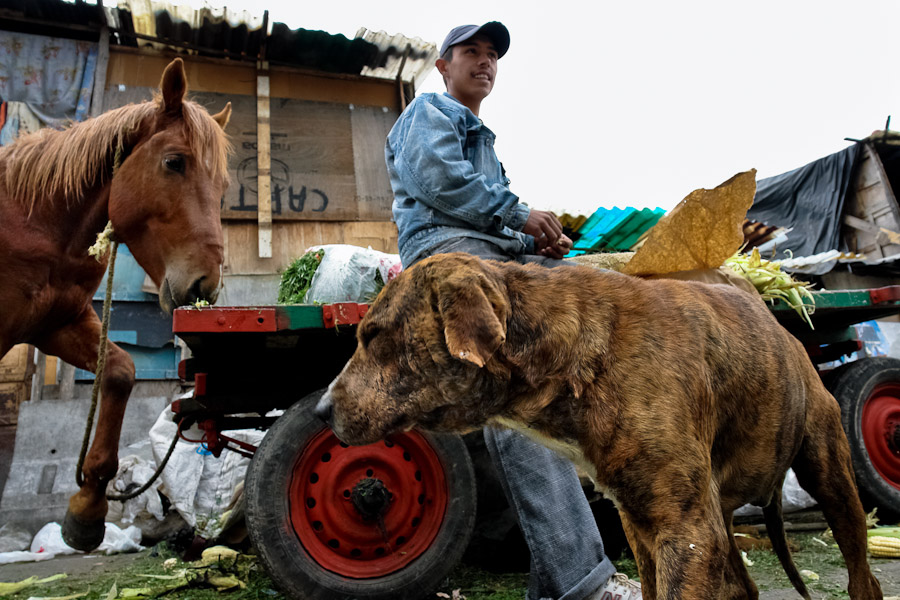 Rubbish picking is a common survive strategy for people living in this ghetto.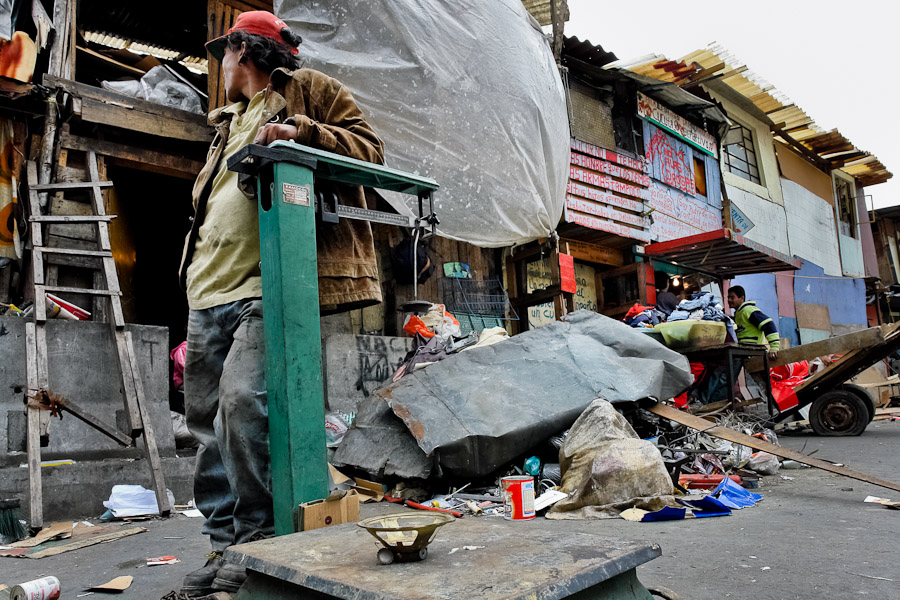 Invasión (shanty town) do not have sanitation network, neither electricity.
Children suffer high incidence of diseases due to unsanitary conditions and lack of health care.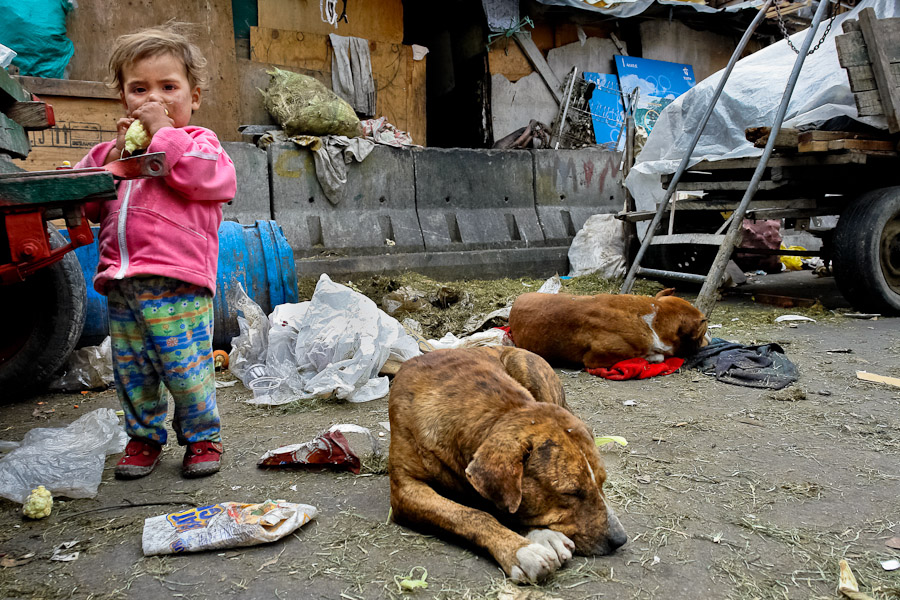 ---
Invasión (a shanty town) in Bogotá
Bogotá, Colombia – 12 April 2006