Around 40.000 people took part in Tomatina this year.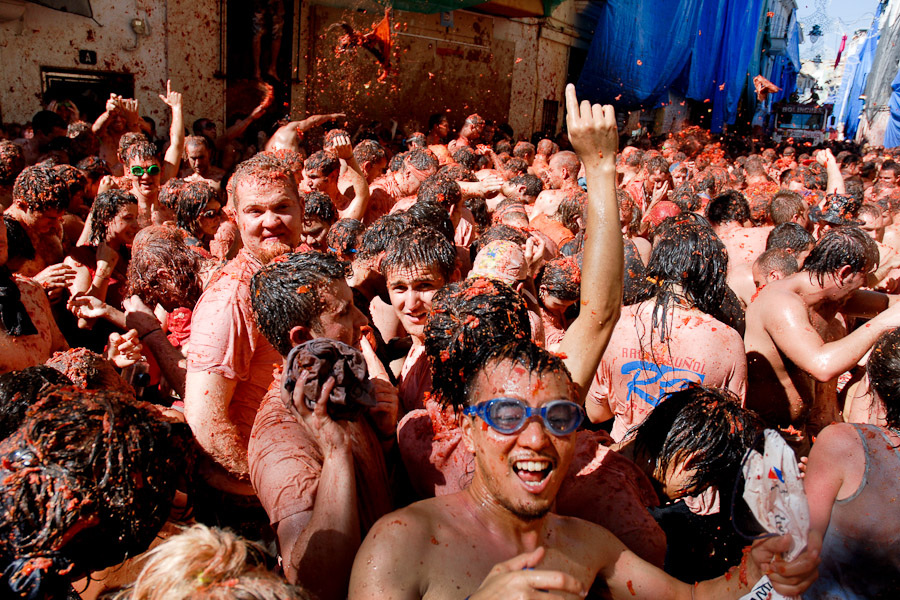 People throwing tomatoes, everyone fighting just for himself.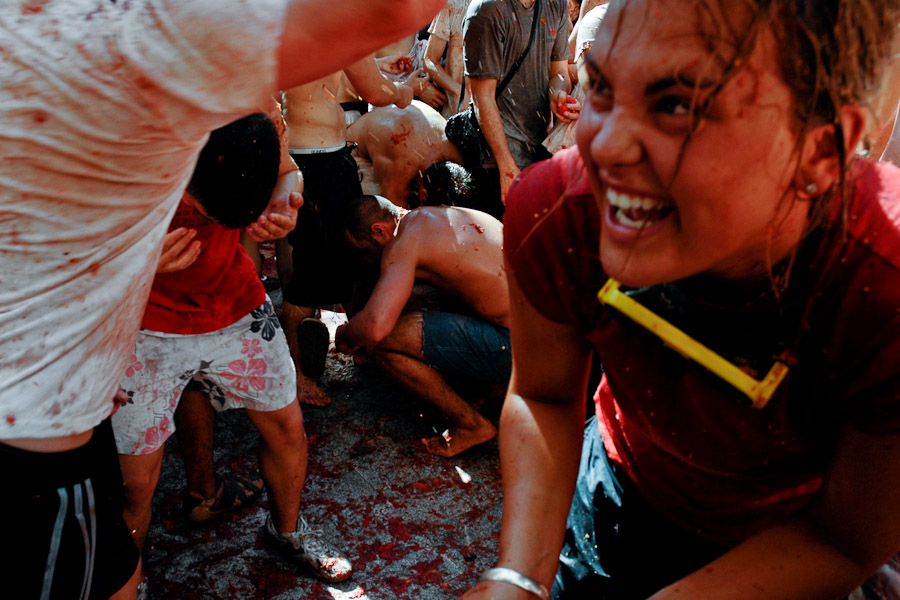 A river of liquid tomatoes flowing down the street.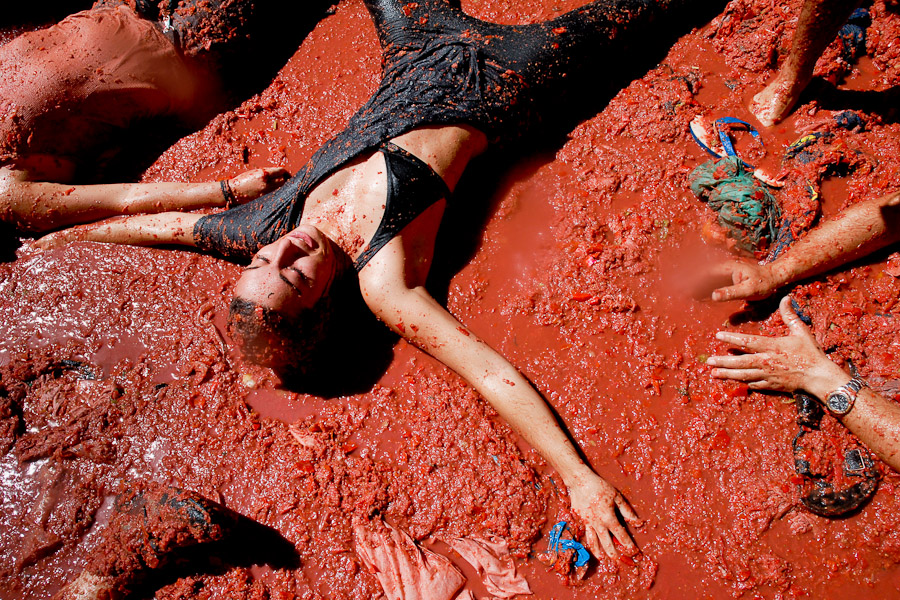 After one hour, the tomato fight officially ends, but there is still some tomato fighting going on.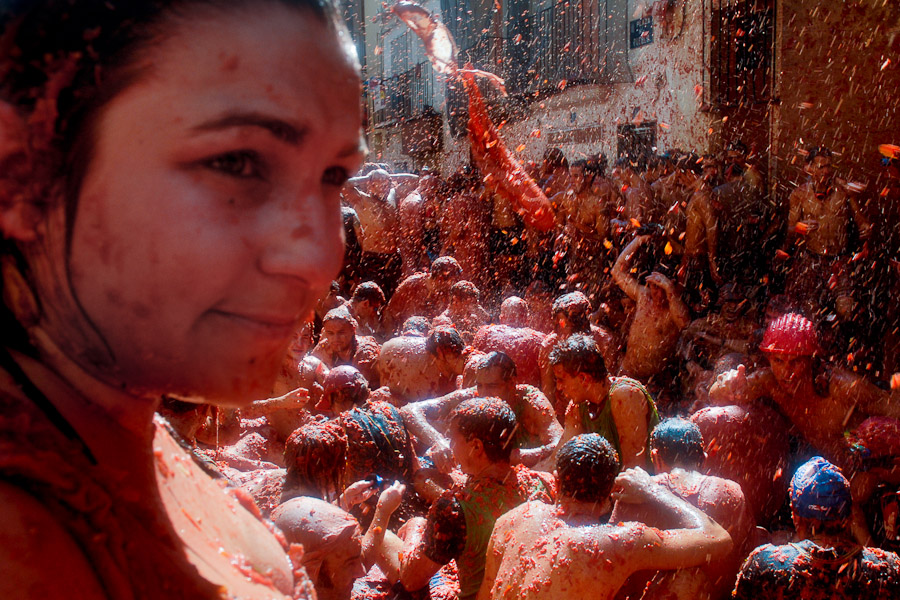 Tomatina, fighting in the tomato pulp.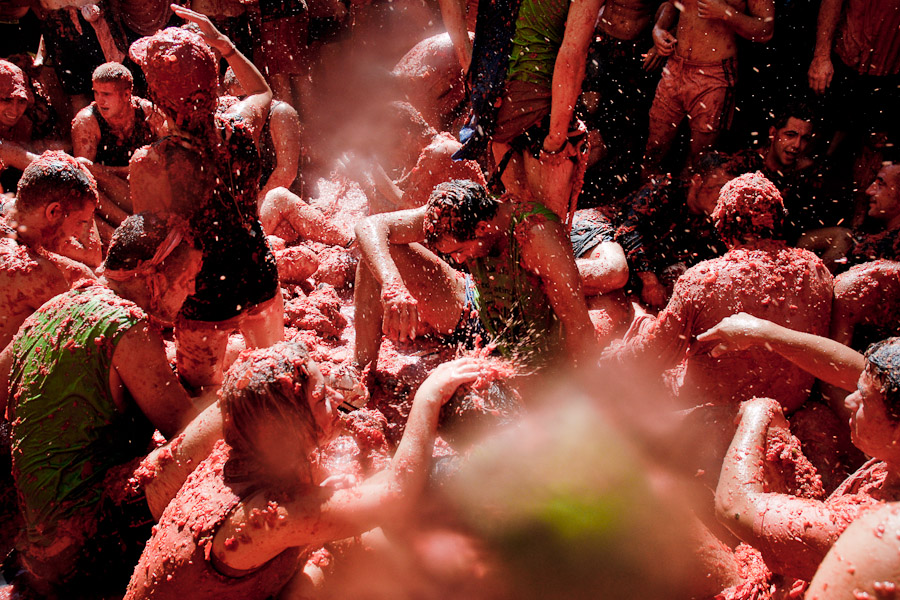 Tomatina festival, the joyful original Spanish fiesta.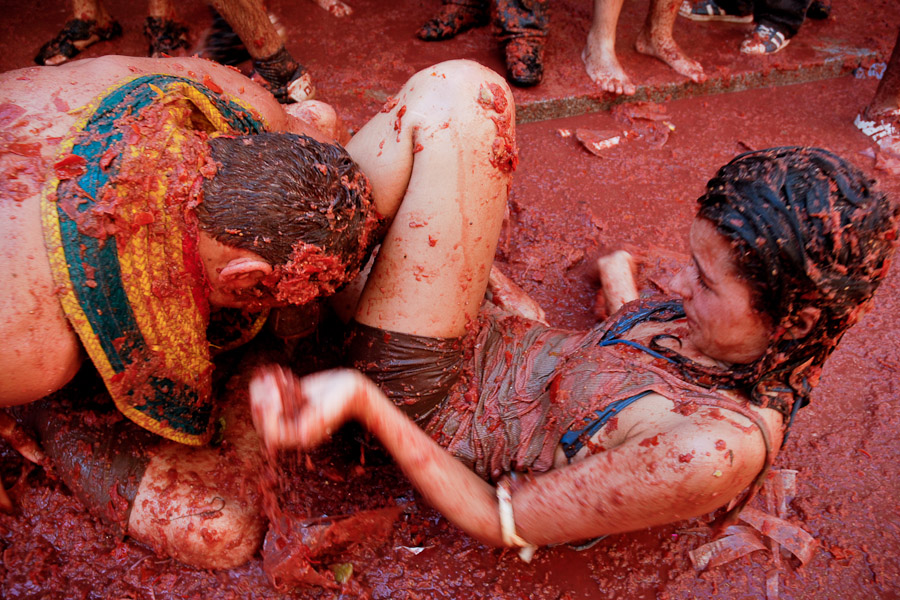 ---
Tomatina
Bunol, Valencia, Spain – 3 September 2006
La Tomatina is a tomato fight held during the annual festival in the town of Bunol, close to Valencia, Spain. Approximately 40,000 people from all over the world arrive to fight in the battle in which about 50 tons of over-ripe tomatoes are thrown in the street. During the one hour battle everybody fights everybody by throwing squashed tomatoes. The origin of this event is unknown but the Tomatina fights have been recorded since 1945.