A crocodile swims in a polluted lagoon at the Havana Zoo.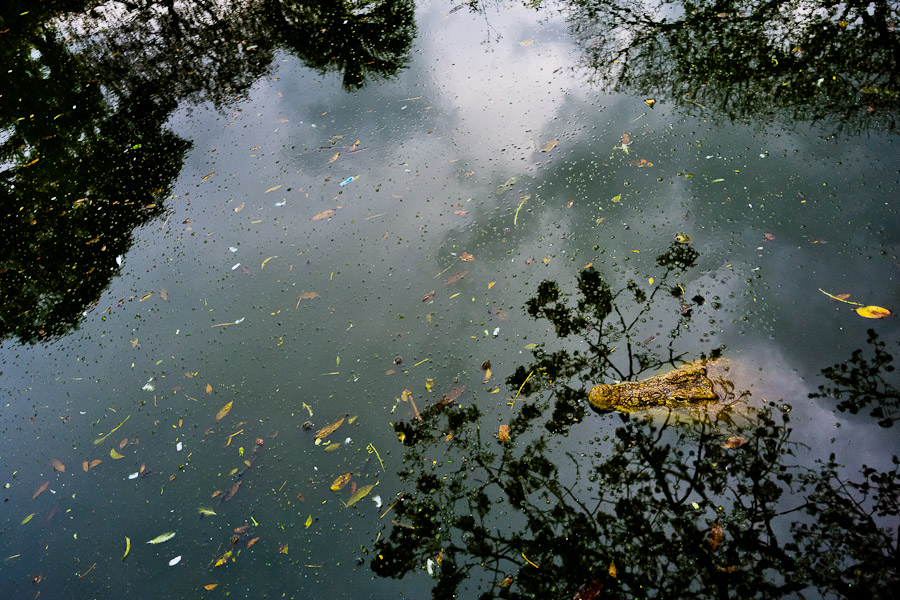 An empty fountain with a broken statue of girls holding a rabbit at the Havana Zoo.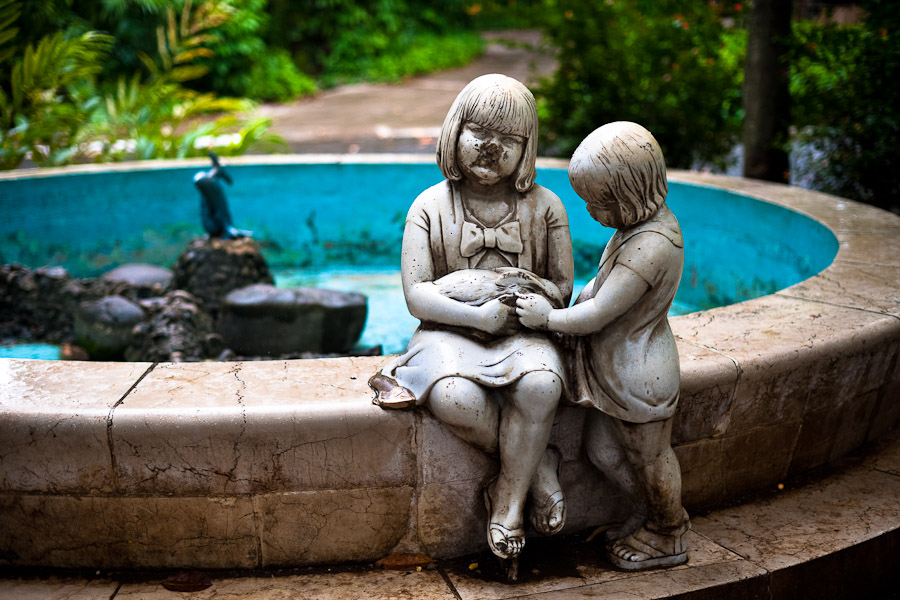 An empty concrete cage with rusted bars in the monkey area of the Havana Zoo.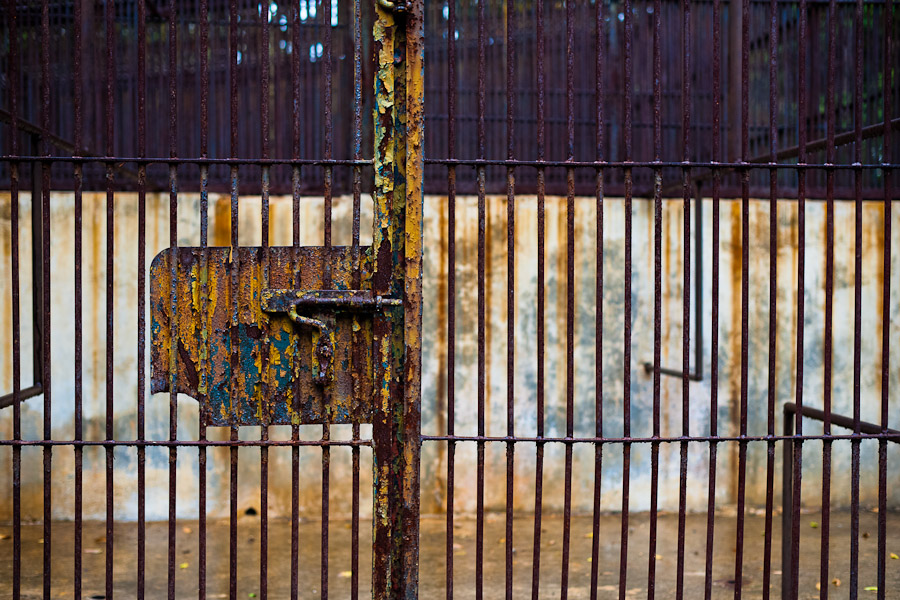 A chimpanzee male, holding the rusted bars of its cage, screams wildly at the Havana Zoo.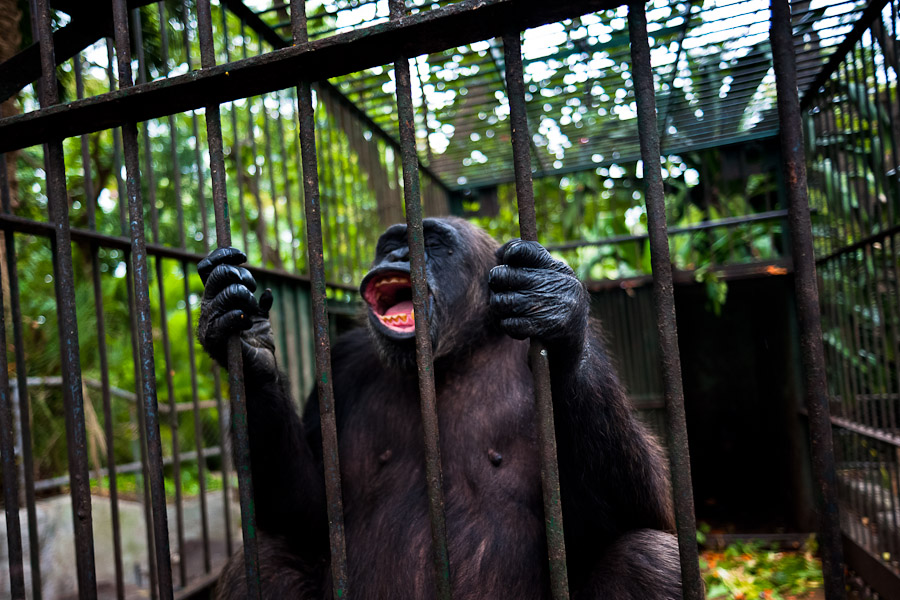 An empty and unmaintained concrete bear pit at the Havana Zoo.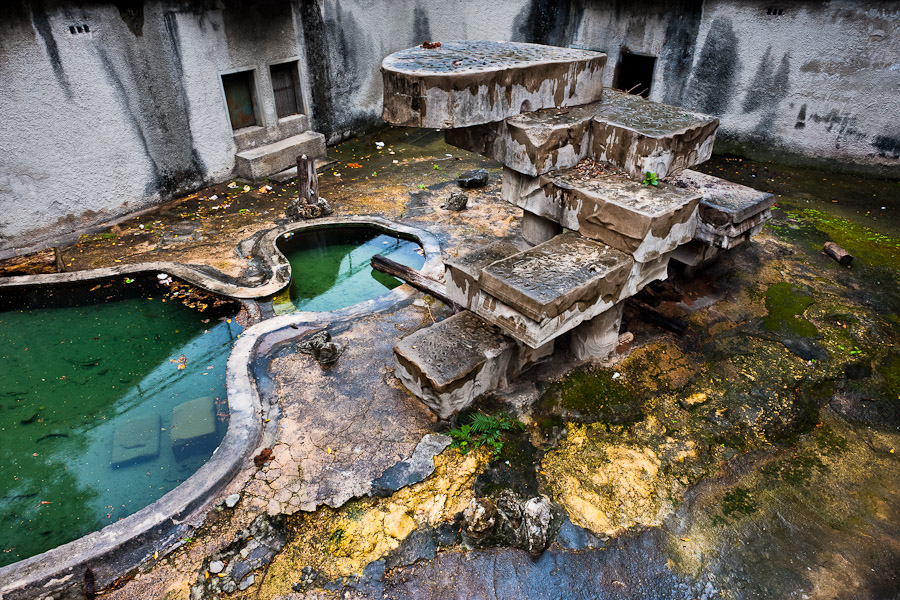 A Cuban girl walks along the concrete cage with a hyena at the Havana Zoo.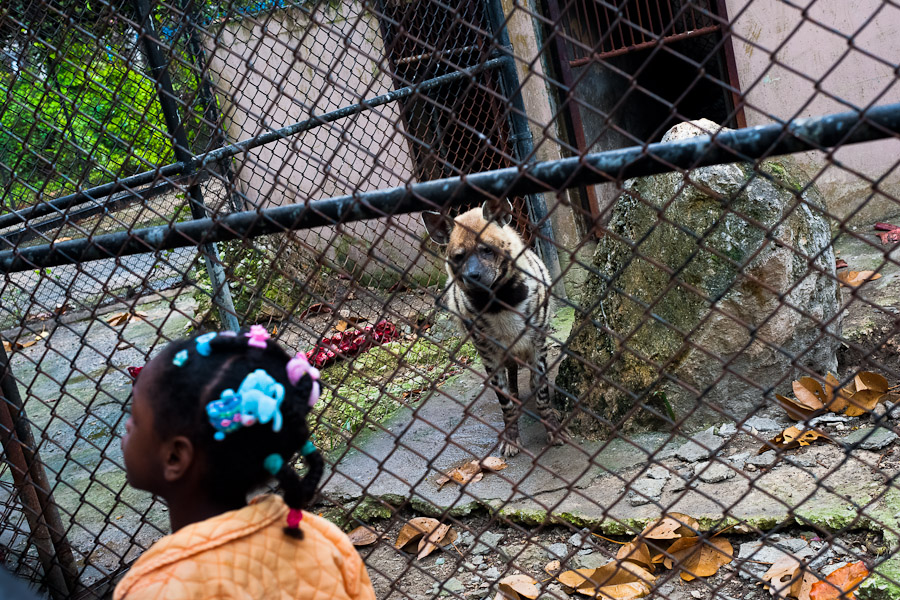 A rusted sign of the children's amusement park at the Havana Zoo.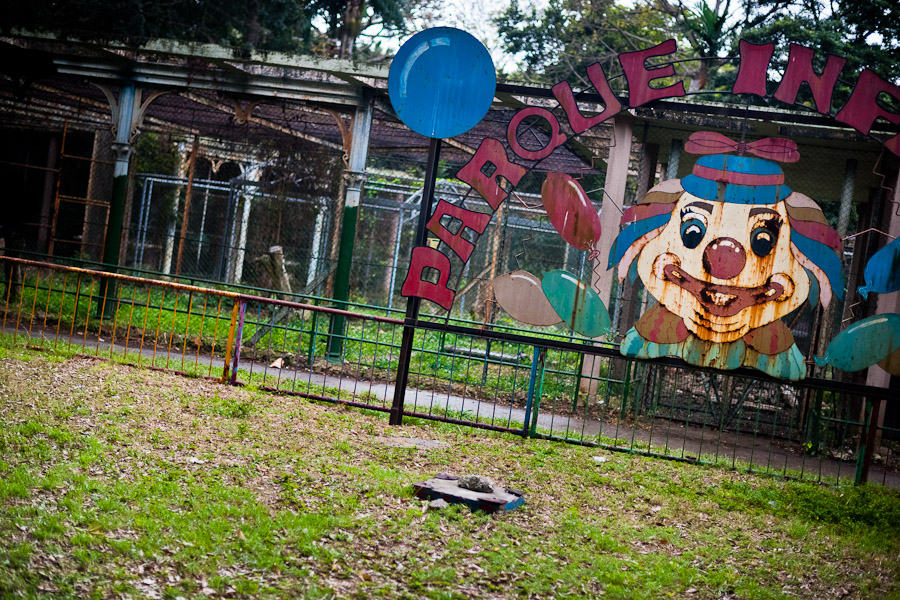 A griffon vulture sits on a branch stub in a small bird enclosure at the Havana Zoo.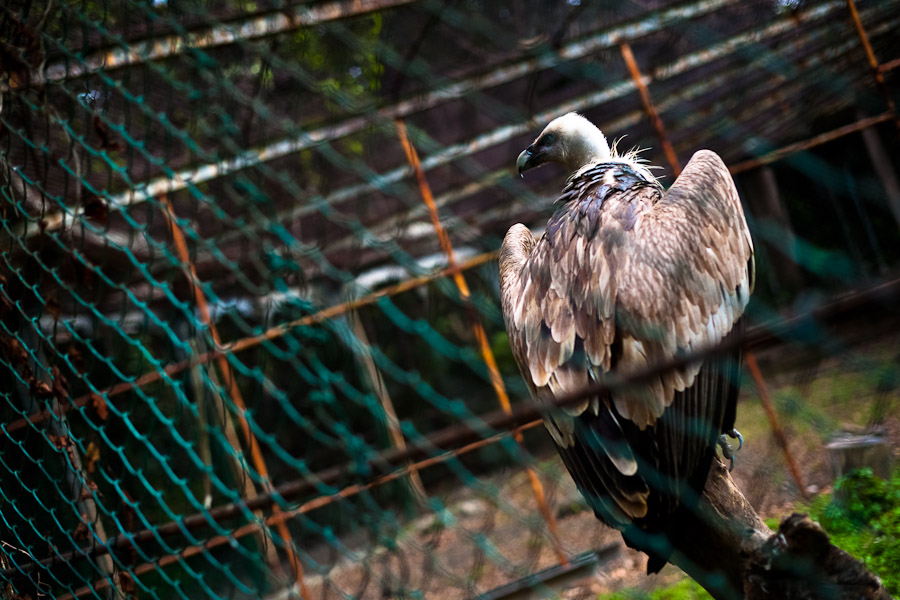 The entrance gate to the Havana Zoo decorated with a large typographic sculpture.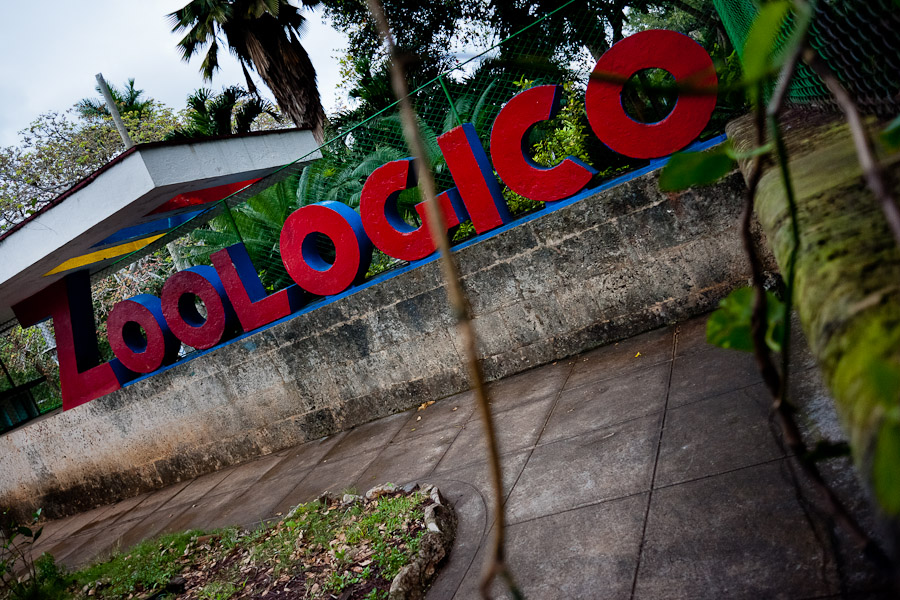 ---
Havana Zoo
Havana, Cuba – 12 February 2011
The largest and the oldest zoo in Cuba (founded in 1939) is located in a centric neighborhood of the capital. Since the 1990s Cuba struggles with chronic economic crisis and therefore the strong marks of rundown and lack of sources are evident within the whole zoological garden. A lot of cages are empty and out of use for long time, the remaining animals are captured in poorly maintained pits. Concrete enclosures have no vegetation, all facilities are unkept. The food supply is often inadequate and visitors throw junkfood to the animals because there are no zookeepers around.